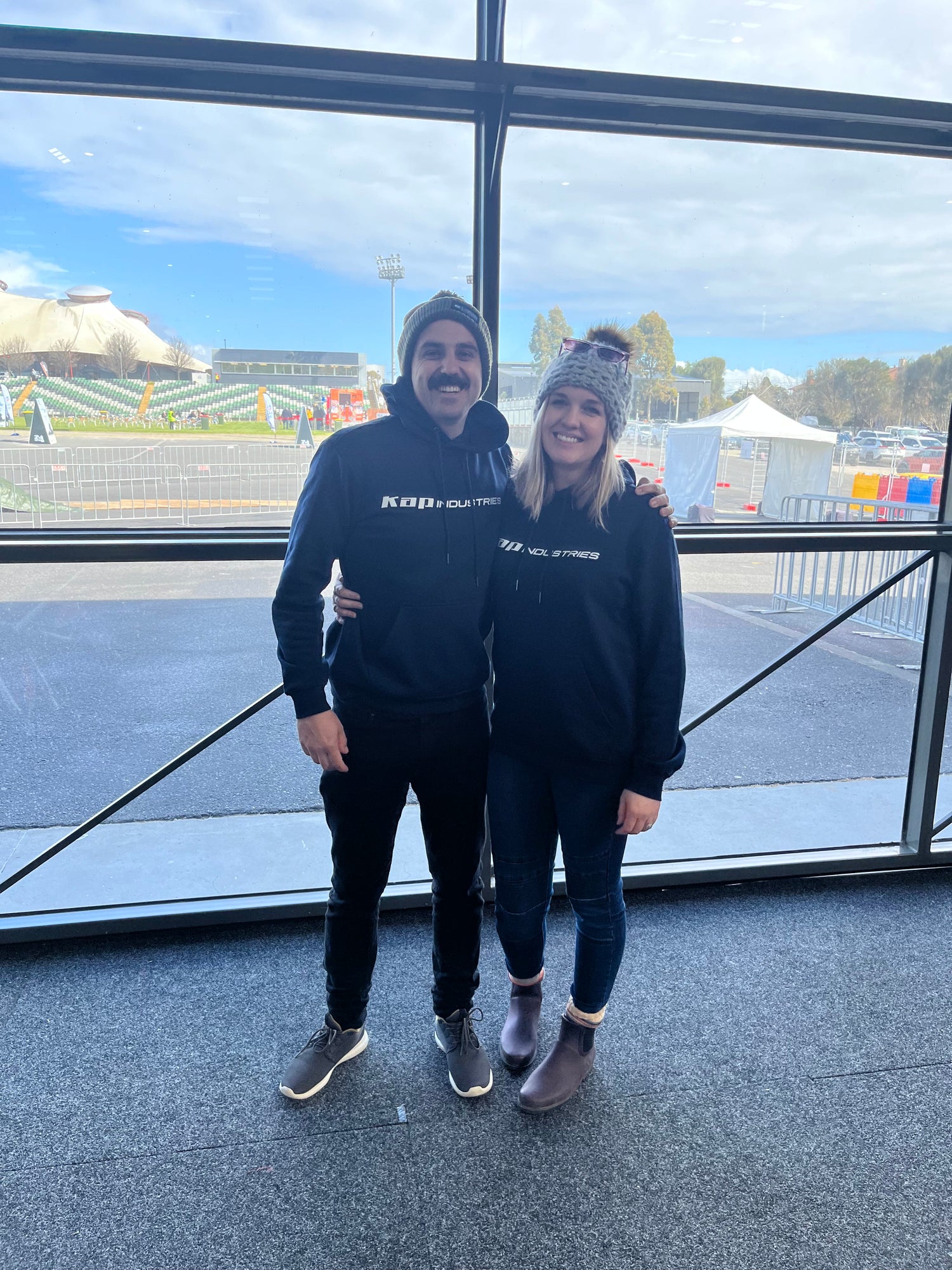 Our Story
IT STARTED ON THE TRACK.
Our business is located in Melbourne, Australia.
We started in 2014, back then we lived in Perth where I used to race my WRX wagon down at the track. One of the safety requirements to race was that a fire extinguisher was within arms reach and securely fastened to the car.
A friend of mine didn't want to drill into his Subaru to race, and I didn't want to either.
So with my background in metal fabrication (I'm a CNC Machinist by trade), I manually designed and crafted a bracket to fit existing seat bolts under the front seat.
Other racegoers started asking if I could make one for their vehicle, as they too didn't want to drill a hole in their car to fit a fire extinguisher in. As I was making the brackets for my friends, I realised there was definitely a gap in the market and this was something I could sell to others!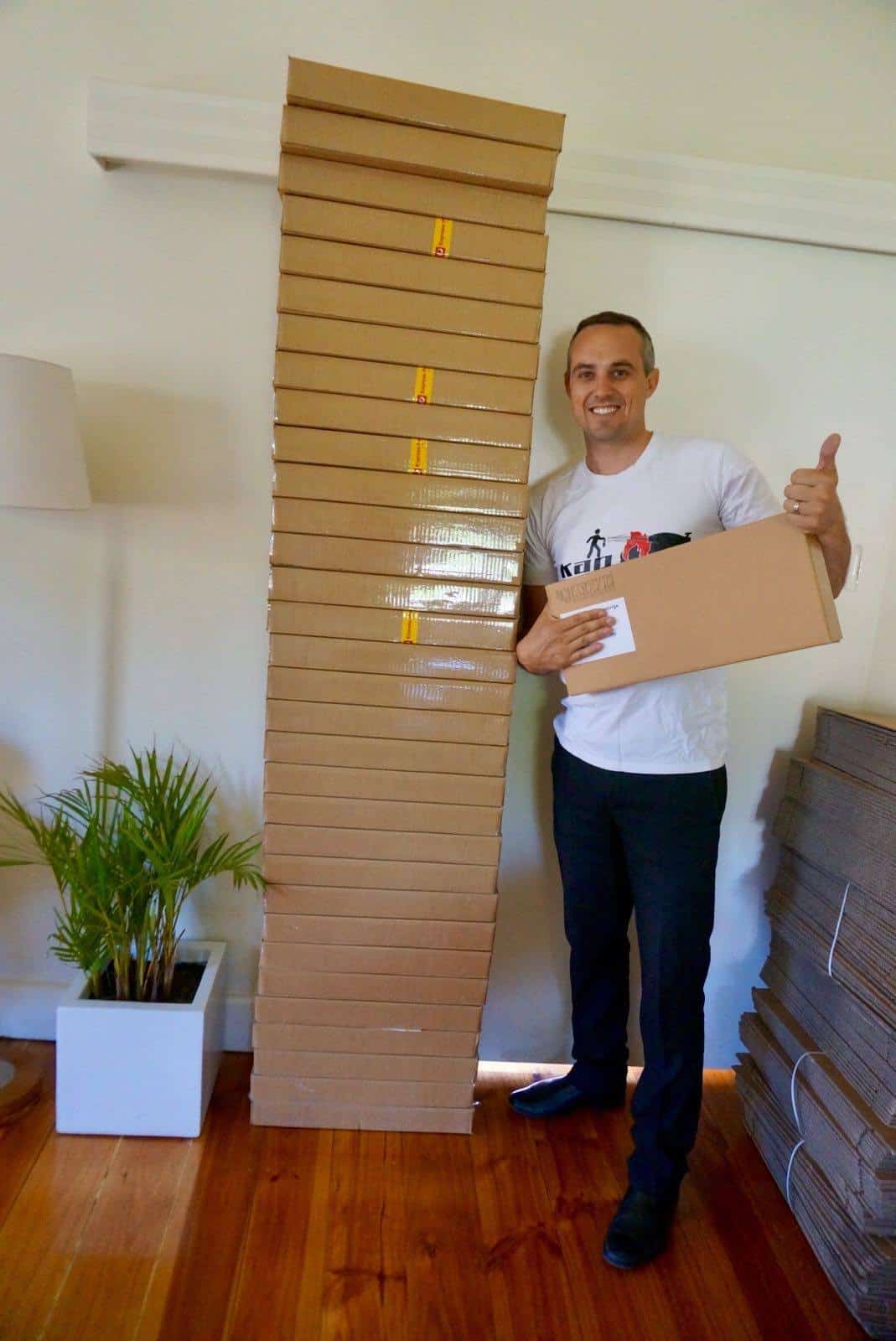 THE BUSINESS GROWS.
So where did the name come from? One night, while watching a state of the origin rugby match, a friend of mine who is a web designer, thought it would be cool to help me with a website.
'What should it be called?' asked my mate, 'Kap Industries' I replied, with a chuckle, mid-sip of cold beer. But it stuck and the rest is history!
When I first started, I made all the brackets by hand and sold locally to racegoers and basically relied on word of mouth.
Today, we send our brackets all over the world.
WHY WE DO IT.
We have an amazing community supporting us and what we're trying to do.
We love that we get to see people enjoying their cars, whether it be off-road, on the track or just out and about – all keeping a bit safer and ready in case of an accident, fire or emergency.
As the saying goes, it's better to be safe than sorry. This is true more than ever when it comes to our cars and fire safety.
Our vision is to not only see every car on the road be fitted with a quality fire extinguisher & bracket but to encourage everyone to be more safety conscious on the roads.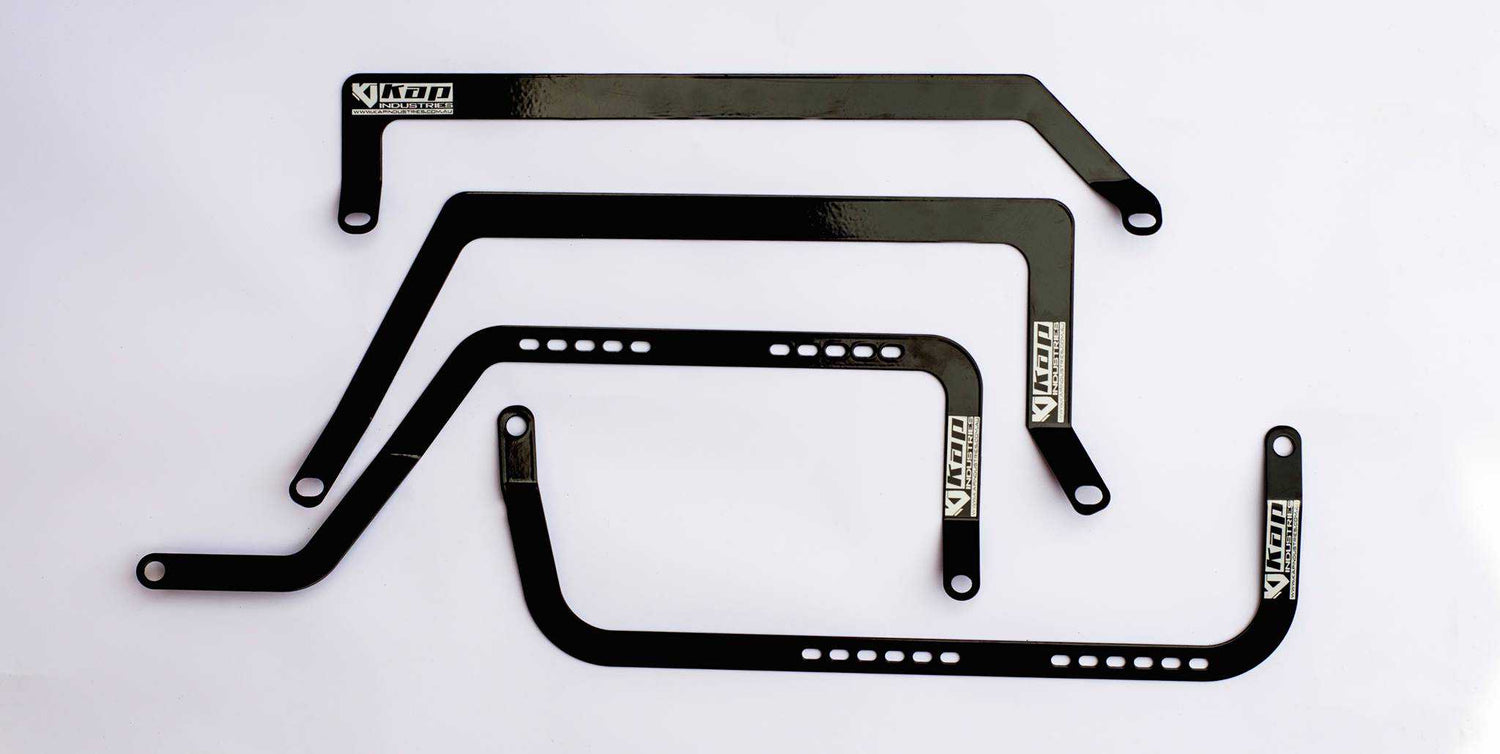 Custom made here in Australia
We create fire extinguisher brackets for all passenger, off-road and commercial vehicles. 
The bracket is made specifically to each vehicle model, designed to bolt in, without having drill into the vehicle's bodywork.
Designed in CAD, laser cut from lightweight steel and powder coated, each bracket fits perfectly, the bracket does not require any seat adjustment and is non-obtrusive to the driver or passenger.
Kap Industries brackets are also suitable for racing applications and meet CAMS requirements.
All our brackets are made in Melbourne, Australia and we ship our quality products worldwide.