OUR BEST SELLING BRACKETS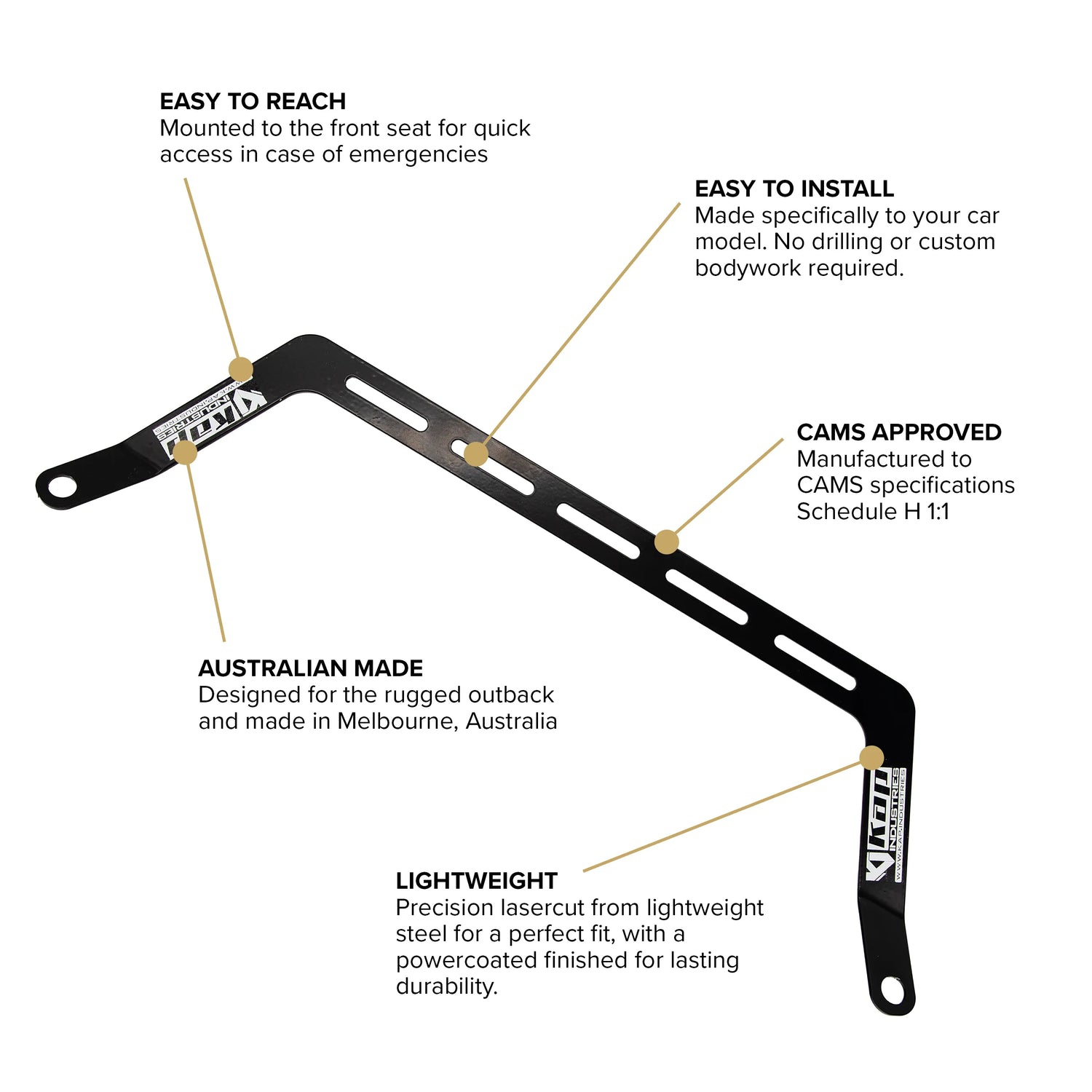 THE BEST FITTING BRACKETS
Unique Fit For Each Car
Every bracket we make is unique and designed for that vehicle. You can trust that the bracket will fit nicely with no modifications needed to the car. 
Australian Made
All our brackets are made right here in Melbourne and supplies income for small Aussie businesses and therefore Aussie Families. We dont offshore our products to save a few dollars. We love to oversee the whole process and therefore can trust that the products are as best as possible. We stand by each one and have even put our name on the product. 

Fast Global Shipping
Fast $20 flat rate global shipping worldwide, or free shipping within Australia.
AS FEATURED IN 4x4 Videos
The Kap Industries bracket is made specifically to each vehicle model, designed to bolt in, without having drill into the vehicle's bodywork. Laser-cut from lightweight steel and powder coated, each bracket fits perfectly and is non-obtrusive to the driver or passenger.
Made right here in Melbourne, our quality brackets are used and trusted by drivers around the world. Don't take our word for it. See what the 4wd24/7 boys have to say about it below.